10th Annual Middle School Day of the Dead Art Exhibition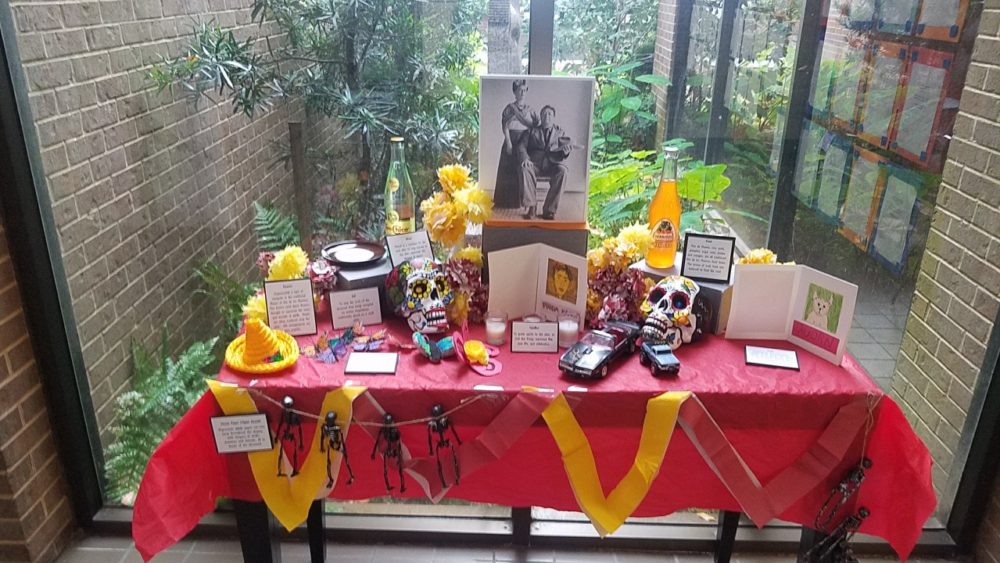 The Tyler Museum of Art celebrates a milestone in one of its most increasingly popular education programs with the 10th Annual Middle School Day of the Dead Art Exhibition, open to the public Sunday, Oct. 27 through Nov. 3 at the TMA, 1300 S. Mahon Ave. on the Tyler Junior College main campus. Admission is free.
The exhibition will feature a display of artwork in the TMA's Education Classroom and lobby by sixth- through eighth-graders from Tyler and the surrounding area, representing middle schools including Boulter, Caldwell Arts Academy, Hogg, Moore and Three Lakes from Tyler Independent School District, as well as All-Saints Episcopal School, Chapel Hill Middle School, Cumberland Academy, Frankston Middle School and Whitehouse Junior High. More than 400 students working across a broad range of media are expected to participate.

The community is invited to join the Museum from 2:30 to 4 p.m. Sunday, Nov. 3 for an artists' reception and celebration of Día de los Muertos (Day of the Dead), the traditional Mexican holiday honoring memories of family and friends. The reception will include traditional food and art activities related to the holiday. Admission is free, but reservations are encouraged. Call (903) 595-1001 to RSVP.
To coincide with the Day of the Dead celebration, an installation of selected pieces of Mexican folk art from the TMA's Laura and Dan Boeckman Collection also will be on display through Nov. 3 in the Museum lobby.