Floating Life: Mississippi River Drawings by Liz Ward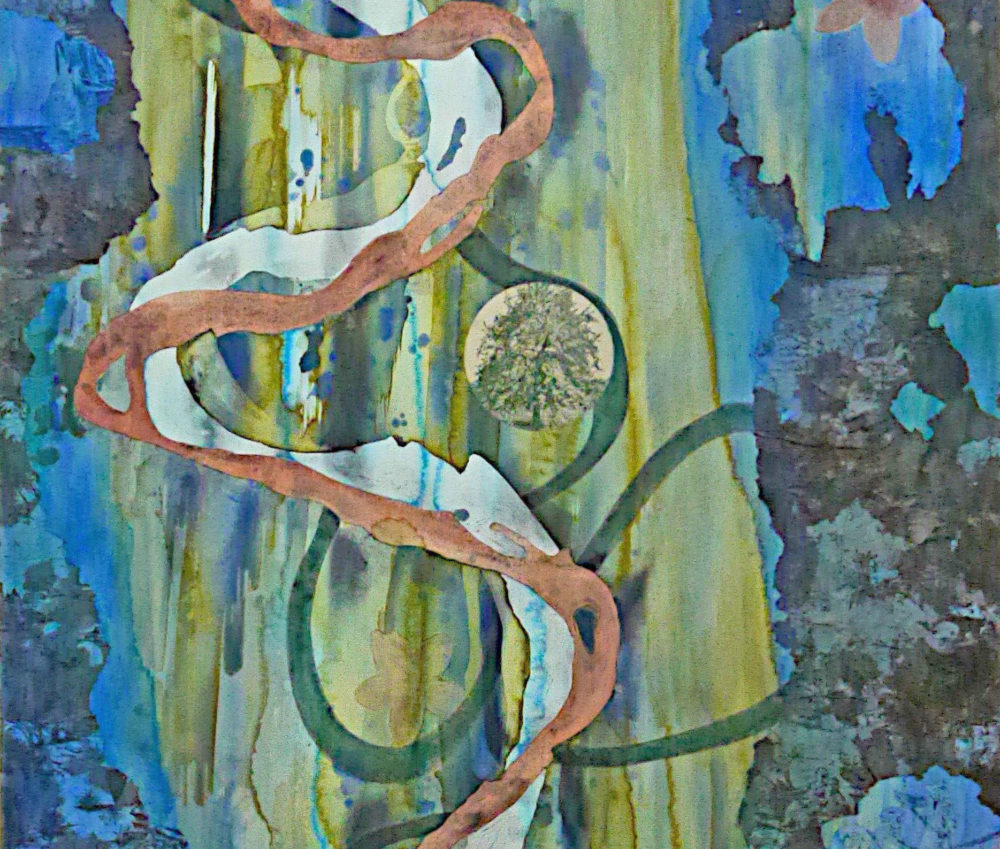 Organized by the Tyler Museum of Art, Floating Life is the first large-scale museum exhibition of Mississippi River works by San Antonio artist Liz Ward. The show is open to the public May 19-August 25 in the Museum's North Gallery.
The exhibition spotlights pieces from two recent bodies of work: Ghosts of the Old Mississippi and Veritas Caput. The works from Ghosts of the Old Mississippi are based on geological maps of the river's ancient courses and inspired by the artist's childhood memories from South Louisiana. Pieces from Veritas Caput focus on the search for the source of the river by various explorers.
TMA members and special guests are invited for a first look at the exhibition and an opportunity to meet the artist during the Members' Preview Reception from 5:30-7 p.m. Saturday, May 18 at the Museum. To RSVP or for information on becoming a TMA member, call (903) 595-1001, click here https://tylermuseum.org/support/membership/ or follow us on Facebook at https://www.facebook.com/Tyler.Museum.Of.Art/
The artist also will be on hand to offer insights into her work on Sunday, May 19 to launch TMA's 2019 Summer Lecture Series with the gallery talk "Floating Life" at 2:30 p.m. Admission is free, but seating is limited. RSVP to (903) 595-1001 to reserve a spot.
Support for Floating Life is provided by Collectors' Circle-Gold Sponsors Betty & Dick Summers, with special thanks to Talley Dunn Gallery and Moody Gallery.